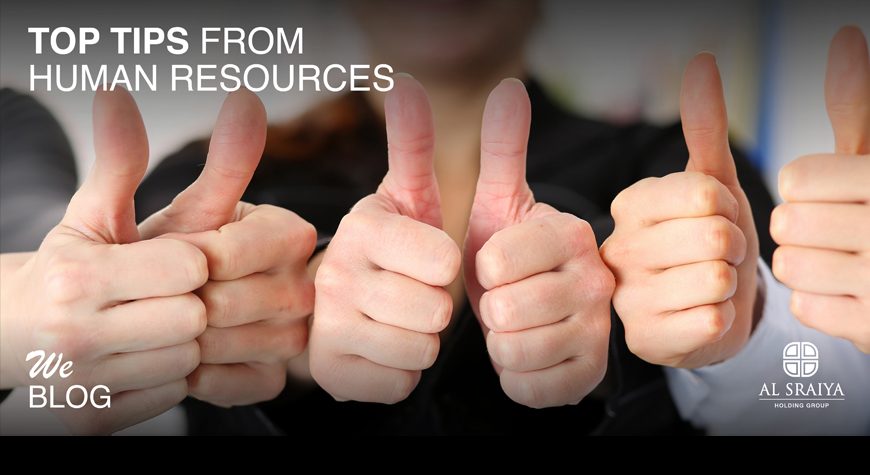 Top Tips from Human Resource Managers
"Where brilliant, autonomous, and confident employees have incentive and encouragement, is where an inspiring and innovative company thrives well beyond good, to reach the exceptional." – anonymous
Top human resource managers understand that for the best outcomes, an organization must take care of its people to make it successful through ups and downs, stability or change. The focus is about creating an experience that is not only work dominated for your talent pool, but a pleasant, stimulating, and valuable environment to give your company a competitive edge.
Energized, knowledgeable, and happy employees are creative and productive super employees. If boosted with high morale, respectful mutual curtesy, employees take a company to magnificent heights, and that's what each organization wants.
We take care of our people so our people can take us where we want to go. To do that, the top tips from human resource managers are the perfect place to start.
However, keep in mind that there is the old way to things, the traditional 9-5pm work day, everyone goes by the same rules, work hard and get rewarded; and then there is the new way. In the past decade, human resources as a field has been developing to focus on caring for the resource that matters most; humans. Some may say that employees these days in the West are being pampered, that the new recommended ways of HR managers is not sustainable. It comes down to the company, company values, methods and success. What works for your company, may or may not work for another.
So let's take a brief look at the top points being used to enhance and retain work forces.
Communication is Key
It is vital to communicate with your employees clearly. Employees need to understand what it is that is expected of them, what is going on if there is a change in the process as well as what to expect afterward. Frequent and transparent communication is a key factor in a successful business and bringing out the best in those that work for you.
If there is a change approaching for example, it is recommended that it be explained ahead of time to employees to allow them to mentally prepare and not be taken by surprise or shock.
Upskill your employees
By providing trainings, whether online or offline courses, seminars, workshops, conferences or tuition fees for advanced degrees, you advance your company by advancing the knowledge of your people. Upping skills consistently is how you keep an edge in a competitive market and increase employee satisfaction and enthusiasm.
It also shows your workforce that you value them and see potential in them. By actively investing in their growth you not only give them a boost, you give them longer term goals that essentially gives them motivation to stay.
During a change to the organization, it can be a great benefit to offer trainings to give your employees the competencies they need to stay up to date and to take on the change efficiently. Buffing up on hard and soft skills will make employees feel more secure and capable, which can ease the transition.
Provide a Clear Vision of Employee Roles
If an employee has a direction and target to strive towards, it gives meaning and motivation to what they do. If staff have no idea where they are going, focus and productivity can be swayed and distracted. Smart people need stimulation and growth to maintain high productivity, and it is therefore recommended that first of all have a vision of employee roles and where you see them going, and second of all provide them with that knowledge.
They need to see a future, a place in the organization, to know their abilities are going where they are useful, to put their ambition to great use for both company and personal satisfaction, give them a reason to stay, and most of all to give it their all.
A way to do this is to create a plan of where they could be in 5 years and where they will be in 10. Let it be visual.
Flextime Self-scheduling.
The corporate world is advancing, job roles and rules are evolving, as times are changing. What used to work for organizations, no longer does the same way.
It has come to be researched, studied, and understood that a set 9-5pm schedule doesn't always produce the best results. In today's world of competition, growth, technological advancements, it is a no brainer that to keep on top of the game you need your employees to be using their fullest potential. One way to do that is to give them the ability to set their own schedule. Ever increasing demand of work schedules wears people down, and the lack of personal time to fulfill other responsibilities like family – demotivates, drains, and reduces productivity.
Within company limits, it is a positive and incredibly good move to start to let your employees be a part of setting their schedule which has been shown to be a solution to reduce absenteeism, unfilled hours, and lower quality work. It works as a morale-boosting work-life balance, and brings high creativity to an organization.
What do you think? What works best for your company and your employees? Do see benefit in the present day recommended methods?
Let us know, it's a vital point for the companies of today.
Email us: info@alsraiyagroup.com