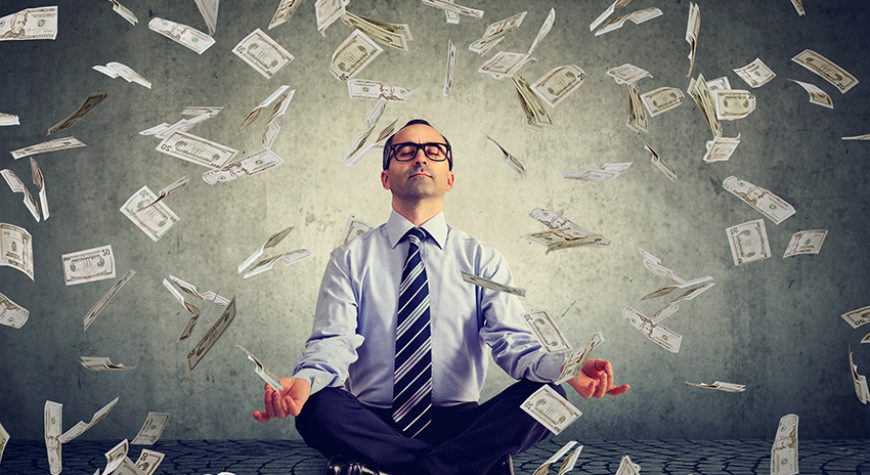 Millionaires and Meditation
Meditation is a simple practice that is about training the mind's control over its emotions, its about finding stillness in the chaotic world.
"So meditation, or mindfulness practice, it's really about, to me, decreasing emotional reactivity so you can proactively create your day and create your life; versus, just being a walking reflex that sometimes messes up," – Tim Ferriss bestselling author and podcast.
Emotions are the human struggle. When it comes to professional life, having control over ones emotions is vital. So how do people dominate their professional life even with ever growing levels of stress and work hours?
Questions and surveys have been asked and answered by lists of top executives, millionaires and billionaires who have made it to the top with much success. A common activity many of them do and recommend is meditation.
Much scientific evidence has shown meditation to have positive effects on the brain's emotion central the amygdala, which is responsible for emotions, flight and fight responses and memory. It has been concluded by the National Institute of Health and the American Heart Association that daily meditation can lower a patient's blood pressure and stress levels. This is coupled with the fact that meditation is a technique that has been around for a very long time and used throughout the different cultures attesting to its efficacy.
Given that there are various versions of meditation used, secular (non-religious) versions have reached the West and have become popular among all types of people. These extends to high performers in all fields including for example Ford Motor Company chairman Bill Ford and former Google.org director Larry Brilliant as well as the billionaire Oprah Winfrey Chairwoman & CEO, Harpo Productions, Inc.
What has come of those major players in high positions in Fortune 500 companies like Google, Apple, AOL who swear by the usefulness of the mindfulness practice is that it is now been passed into those companies as classes for employees to benefit all.
Anyone can do it. It is a skill that can be improved and practiced, a workout for emotional control, a muscle that can be built up. The corporate world has been soaking it up and realizing its advantages through its leaders and employees. Meditation not only lowers stress levels, it can improve cognitive functioning, creative thinking, and productivity as well as help improve physical health which is everything the business world needs.
Here is a short list of millionaire moguls who use meditation:
Bill Ford Chairman of Ford Motor Company – meditates for compassion.
Larry Brilliant CEO of the Skoll Global Threats Fund and former director of Google.org.
Oprah Winfrey Chairwoman & CEO, Harpo Productions, Inc. and major influencer even has a meditation center with Deepak Chopra, the meditation Guru, to educate others on the art of meditation.
Jeff Weiner LinkedIn CEO designates time each day to practice – meditates for clarity, compassion, peace and health.
Jerry Seinfeld Comedian, actor, producer, head writer, editor and more of the Seinfeld show – meditates for productivity.
Ray Dalio Founder & Co-CIO, Bridgewater Associates USA, the world's largest hedge fund – meditates for mental clarity and creativity.
Padmasree Warrior Ceo NIO U.S, former Cisco Systems chief technology and strategy officer – meditates for peace of mind.
Michael Jordan Famous Basketball athlete and NBA franchise owner – meditates for focus.
Clint Eastwood Famous award winning actor and director – meditates for stress management.
Paul McCartney The former Beatles member practices meditation regularly and the method previously provided inspiration for his music.
5-Step Meditation for Focus:
One of the simplest methods of mindfulness meditation is to focus on your breath.
To do this all you need to do is to sit comfortably – at your work desk for example.
Close your eyes.
Take deep natural rhythmic breaths. Count 1 as you breathe in, 2 as you breathe out, and make it all the way to 10.
Focus only on your own breath, the air flow, the sound and feel of your heart beat, tune out anything else.
Once you reach 10, go ahead and do it another time.
This easy meditation method allows you to break from all that is around you, ground yourself, and is great for focus.