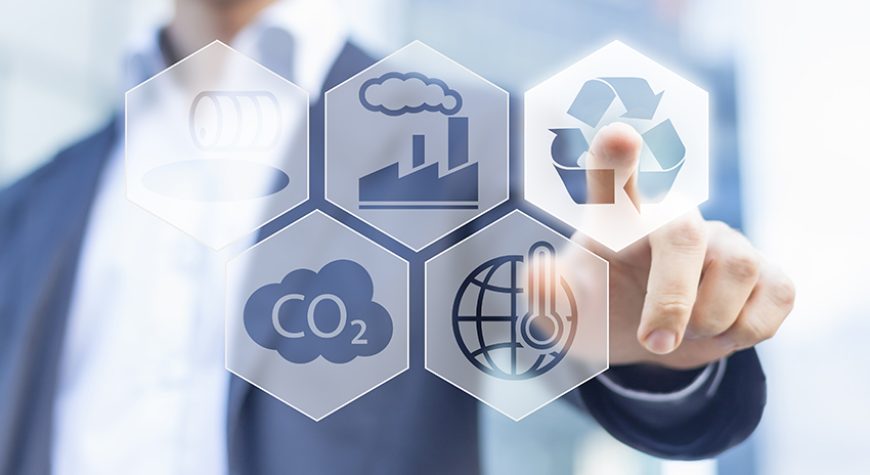 Innovation Renewable Energy: The Future is Green
It is not surprising that, in this day and age, most companies are dropping fossil fuels, and heading more toward renewable energy to pitch in with the fight against climate change. This switch not only goes in favor of the environment, and the general state of humanity, but also offers an economic aid that creates greener jobs.
In fact, the global renewable energy sector employed 10.98 million people in 2018, up by 6.6 percent compared to 10.3 million in 2017, according to data compiled by the International Renewable Energy Agency (IRENA) report.
Al Sraiya Holding Group saw the potential, and impact climate change will have both environmentally and economically, and saw the birth of Innovation & Renewable Energy (IRE), with a solution that will help guide the region's resources into the right path.
IRE was pleased to introduce a new innovation metering solution with full Management to provide qualified Project Managers, professional Engineers and technicians in Qatar. The proposed solution will play a major role for Kahramaa in Metering, Meter data collection, and consulting.
The solution can provide the desired manpower, and deliver an enhanced management to maximize the success of the project. In this project, IRE is working with their parent company, Al Sraiya Holding Group to supply qualified manpower to assist Marafic Qatar.
Measure
Metering Accurate and affordable, our solid-state electricity meters set the industry standard for precise measurement, advanced functionality, reliability, flexibility and ease of integration with automatic meter reading (AMR) technology.
Collect
Our proven, open-architecture technology offers a range of solutions from cost-effective handheld systems to more advanced network systems, connected by an affordable migration strategy as your business needs change and grow.
Protect
Fiber-reinforced polyester boxes molded by hot-pressing.
Protect the metering point and/or the individual branch. Various alternatives are possible according to the terminal connection diagram and to customer specifications: metering device only / cut-out switch + metering device / cut-out switch + metering device + circuit-breaker.
Meter Reading Solution
IMR is IRE's, Web-based meter reading software solution. It supports electric, gas, water or a combination of service types.
IMR platform can handle a number of different work orders, simplifying the complex task of collecting data from the field and integrating it into other systems. And with its familiar drag-and-drop tools, IMR is easy to learn, use, and navigate. Our customers can install the software, train the staff, and incorporate IMR's functions into their daily operations with a minimum of resources.
Our strategy is to expand its capabilities to suit the particular needs of our customers, IMR's convenient application programming interface, the User Job feature, is just the tool you're looking for.
Project Management Expertise
IRE's possesses extended Energy market knowledge and Project Management expertise. Innovation Renewable Energy follows a regimented Project Management Institute (PMI) methodology and uses certified Project Managers. The Feature Driven Development methodology (FDD) is applied by the Innovation staff members. IRE has been a partner of Kahramaa in terms of Project Management in years, dealing with accurate data collection. IRE, works as a partner with utilities to compliment and act as an extension of internal staff to complete high volumes of meter reading, electricity meter disconnection and reconnection, recurring testing and surveys, Meter Data Management, and other support services.
Meter Data Collection
Innovation Renewable Energy supplies to Kahramaa Project managers and Technicians to collect data of all Meters in Qatar and to improve Kahramaa's billing system. Our meter reader's team and their leader are working under kahramaa's supervision and following all Kahramaa regulation and procedures.
Innovation & Renewable Energy, part of Al Sraiya Group, is one of the region's leading and qualified companies in Metering, Meter data collection, and Project management in renewable energy with diverse interests in the local markets.
Through continuous innovation in their core business and technology, Innovation Renewable Energy is providing the knowledge, energy and water providers required to meet critical operational and strategic objectives in an increasingly challenging business environment.
The Company is operated and managed by an elite group of dedicated and qualified engineers and technicians dealing in engineering, consultancy, procurement, software development, data collection installation and Maintenance work.
Innovation & Renewable Energy has a wide array of local clients within it's portfolio, with the majority of them pertaining to the government's sector, while also handling a number of private companies as well.
In 1999, the team managed the first project of Electronic Meter reading system with handheld in Saudi Arabia; and the same team installed the first handheld computer project in Qatar (Kahramaa) for data collection in 2004. In 2006 Innovation's Team with Al-Sraiya Group managed the first Automatic Meter reading pilot site in Qatar.
"We encourage people to question conventional wisdom. We want our employees to understand that it is through their individual contributions to the Innovation Renewable Energy team that our clients succeed in constantly evolving business needs. We have a bias for action that benefits our customers. Challenging the status quo helps us shape our future" says Mr. Hazzaa Al Ayoubi – Sr. Vice President, General Manager.
Advanced Metering Infrastructure (AMI) in Doha
Msheireb Downtown Doha is one of the world's first regeneration project with a touch of the old commercial district incorporating modern architectural models, yet inspired by local Qatari heritage, with the application of the latest and high end sustainable technologies that will adhere to the highest standard to the "World's Green."
Msheireb Downtown Doha seeks to revive the old commercial heart of the city, based on community living. The project features sustainable design that consumes fewer resources, generates lesser waste, costs less to operate, and achieves a reduced carbon footprint.
Innovation Renewable Energy's work with Msheireb Downtown Doha demonstrates the journey to achieve this vision. Innovation Renewable Energy works on turn key solutions: from the design, supply, installation, and configuration of the Advance Metering Infrastructure; an integrated system of smart meters, communications networks, and data management systems that enables two-way communication between utilities and customers.
Working efficiently, and in compliance on the standard of Qatar General Electricity & Water Corporation (Kahramaa), Innovation Renewable Energy is executing the works unswervingly.
From the finished provision, supply, and installation, Innovation Renewable Energy is currently working and proficiently getting approvals of its scope – Phase 1A, Phase 1B, Phase 1C, Phase 2, and Phase 3, and is targeting the completion of works before the end of the year 2019.
Innovation Renewable Energy
Tel : (+974) 44124375
Fax (+974) 44124376