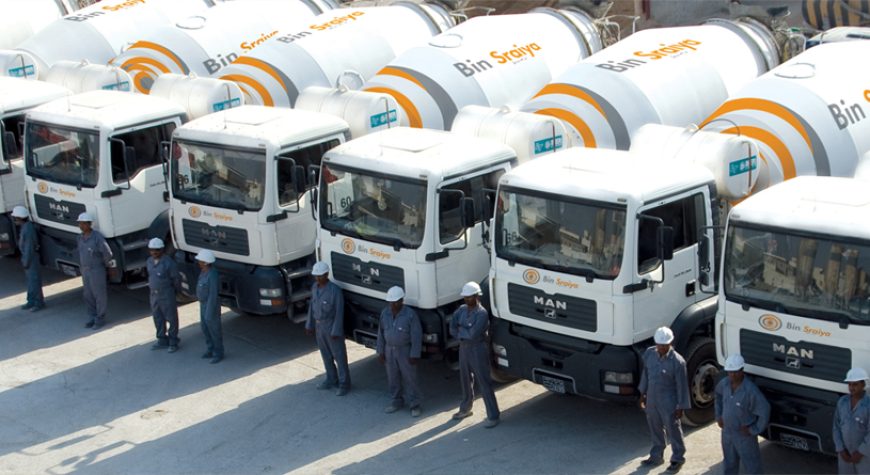 Civilization is built on concrete. Everything around us from pavements to homes is made of the genius substance of strength bonded together by a few aggregates that harden and gain in strength over time. This is a world of concrete.
Throughout history, cementing materials have played a vital role that have been used since the ancient world with various tweaks and recipes. An interesting fact is how the Romans discovered and developed a cement that set under water and has since allowed for construction of harbors and tunnels, bridges, and such. Though they used a form of cement called "pozzolanic" cement, it can be said that they were the first to systematically manipulate the properties of cementitious materials for specific applications and situations and advance the world of construction for forever.
Concrete is an affordable and reliable material that is applied throughout the infrastructure of the country construction, industrial, transportation, defense, utility, and residential sectors. It is a mixture of cement (commonly incorrectly used interchangeably), water and aggregates: sand, gravel, or crushed stone in an engineered mix design. Readymix concrete, or RMC as it's also known, refers to concrete that is specifically batched or manufactured for customers' construction projects, and supplied to the customer on site as a single product. It is vital then that a reliable form of transport also be used to deliver on site without corrupting the properties.
Bin Sraiya Readymix
There are several companies that contribute to the massive scale of concrete production in Qatar and top of that list is the renown Bin Sraiya Ready-mix concrete. A part of Al Sraiya Group Holding, Bin Sraiya is a Qatari-owned and operated company of Readymix that offers a wide range of professional services and products to the construction industry of Qatar. The State of Qatar's growth into a dynamic and modern economy over the latest decade has enabled Bin Sraiya Readymix to develop and expand as A high profile manufacturer and distributor of ready-mix concrete across the State of Qatar.
Bin Sraiya has done such a good job of supplying quality concrete used for massive projects around the nation it now operates five concrete batching plants supported by a fleet of 70 transit mixers and 12 concrete pumps. It is fully committed to providing its customers with the finest products, with the use of the highest Quality Assurance standards. Focus is placed on ongoing investment in new technology, the application of modern business practices along with competitive prices which allows Bin Sraiya concrete to excel in the highly competitive construction market.
BIN SRAIYA CONCRETE USES ONLY THE HIGHEST QUALITY MATERIALS AND LATEST PRODUCTION TECHNIQUES TO ENSURE EXCELLENCE IN OUR PRODUCTS.
PRODUCTION CAPABILITIES
5 Batching plants supported by Ice Plants and Chilled Water Plants. A total capacity of 600m per hour output for our combined plants.
A dedicated team of Production Staff capable of providing deliveries of quality concrete 24 hours a day 7 days a week.
12 concrete pumps
70 transit mixers supported by our own fleet of cement and water tankers.
Customized mixes blended with personal requirements is a unique offering provided, along with the option to choose from the range of designated mix designs. Bin Sraiya Concrete is unrivalled in its exceptional level of customer service. An enthusiastic and highly skilled team of specialists deal with each business area, including schedulers, planners, production and transport staff. A multilingual sales team is on hand to accurately advise customers on the correct equipment and product for their needs.
SUPPLYING HIGH-QUALITY PRODUCTS ON TIME & AT COMPETITIVE PRICES
Safety
Health and Safety is of vital importance especially when dealing with heavy machinery and large transport vehicles, concrete batching plants, and manufacturing of quarry. As an essential duty and responsibility to any dedicated and sophisticated company, Bin Sraiya Concrete takes privilege in safeguarding staff and customers with high quality training of Health and Safety procedures as well as consistently and conducting comprehensive maintenance checks on all vehicles and equipment.
Recommended repairs, replacement or upgrades are actioned immediately.
Quality Assurance
All manufacturing plants and equipment of Bin Sraiya are rigorously checked on a regular basis and are calibrated by the Qatar General Organization for Standard, Metrology and Qatar Scales. Quality standards comply with Quality Assurance standard ISO9001:2008 which requires that regular third party inspections are carried out by TUV SUD Middle East.
What you will find in this prominent concrete company is a Quality Control Laboratory equipped to the highest level is used to check all materials repeatedly prior to production. They make sure that CUBE testing of concrete is carried out repeatedly during production and also on delivery to the customer. Senior Quality Engineer and team of laboratory technicians are always on hand to offer technical advice and support, ensuring that customers can be totally confident that what they ordered is what has been delivered.
Bin Sraiya Concrete strives for constant improvement in its products and level of service and has an ongoing programme of training to consistently keep staff up-to-date and highly qualified to advise on the latest products and services.
"We offer a comprehensive service based on 25 years of experience, professional integrity and a skilled team of knowledgeable staff. Whatever your enquiry we are confident we can answer it efficiently and work to your budget."
BIN SRAIYA CONCRETE IS A QATARI-OWNED AND OPERATED COMPANY AND A MEMBER OF AL SRAIYA HOLDING GROUP WHICH OFFERS A WIDE RANGE OF PROFESSIONAL SERVICES AND PRODUCTS TO THE CONSTRUCTION INDUSTRY IN QATAR.
Services offered:
Manufacturing and Transport of ReadyMix Concrete
Pumping of ReadyMix Concrete
Manufacturing and Supply of Kerbstones
Manufacturing and supply of Quarry products
BIN SRAIYA READY-MIX & CRUSHERS
Adress: P.O.Box. 7533, Doha – Qatar
Tel: +974 4460 5755 | Tel: +974 4460 3200
E-mail: info@binsraiyareadymix.com