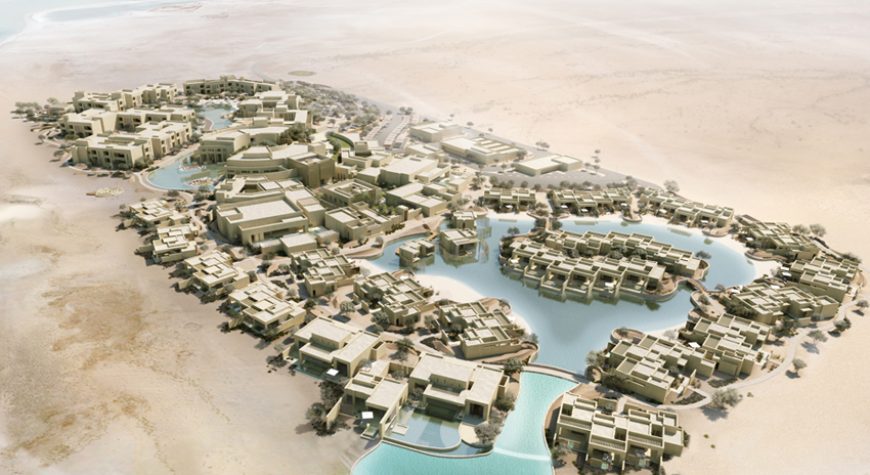 Al Sraiya Trading & Contracting Co.
MEGA CONTRACTING STARTS HERE
Mega contracting is: Al Sraiya Trading and Contracting (ASTC). Everything you could possibly need in a contracting company and a trading company, ASTC has all under one roof.
'Mega Contracting starts here, achieve your vision with us' is a strong slogan from a strong company whose reputation lives up to it. ASTC makes construction visions a reality, with lengthy experience and accomplishments across more than four decades to prove it.
The prominent Qatari contracting company has all of the material, labor, equipment, man-power, specialized people, divisions, and resources necessary for all types of construction projects no matter the size or domain.
All-In-One
Construction projects entail a huge amount of components. A client, a project, a contractor, subcontractors and trade contractors for specified phases. It is a combination of various companies combining their efforts of specialization for a high quality build. A mega contracting company however is all a client needs communication with.
For example, Al Sraiya Trading and Contracting, under Al Sraiya Group Holding, provides a complete range of construction solutions which include supply and installation works, preparation of designs, drawings, and execution of turn-key projects in the field of building construction and services. It is a complete construction creator, from start to finish.
Diverse Activities
For a big trading and contracting company, diverse construction projects stem from governmental and private clients, road works, earth movement studies and buildings. ASTC paves the way with the successful completion of some of Qatar's largest works across the various domains.
Projects include astoundingly large and luxurious commercial resorts such as Zulal Destination SPA and 5 Star family resort, the National Health Laboratories – an undergoing that will make Qatar the leading health system in the Middle East, and prestigious constructions such as the residential tower at Marina District Lusail – Staybridge Hotel of the InterContinental Hotels Group.
Civil construction projects include road projects like the new Izghawa link roads, road developments in north and south Al Wakrah, internal roads at Al Manaseer and road improvements in Zone 64. ASTC is also classified by the state's central tender committee as a Grade A company which allows ASTC to extend its services to engineering procurements, testing and commissioning as well as startup services.
Cost Efficient
By assembling the experienced construction management, organization, providing total construction solutions and range of services, along with the utilization of numerous construction equipment & fabrication resources of its parent company 'Al Sraiya Holding Group', ASTC provides efficient and cost effective services to clients, especially in residential, commercial, industrial, infrastructural and landscaping construction works.
Equipment and In-house Facilities
ASTC owns a fleet of equipment that include excavators, loaders, graders, trucks and trailers as well as a full-fledged service garage and mobile maintenance team to cater to the contracting division with maximize efficiency. Other in-house facilities such as carpentry, steel and aluminum fabrication workshops as well as an interior fit-out and soft landscaping divisions are conveniently available to enhance operations and efficiency throughout all diversified activities.
Site Management
It is all made possible by superior organization and site management. It requires professionally experienced and exceptional project managers to implement a stable and structured system to ensure maximum efficiency in a timely manner. Having been in the industry for 44 years with ever increasing successful accomplishments, ASTC is an example of how all divisions of construction projects come together smoothly in the hands of their project managers.
Construction is an immense undertaking and investment that requires great organization with strong values, management of high-grade work ethic, skillful services, man-power and products to get the job done. Under the leadership of the Chairman Mr. Nasser Rashid Sraiya Al Kaabi, ASTC has successfully prospered and gained positive recognition. Moreover, Vice Chairman Mr. Rashid Nasser Sraiya Al Kaabi and Executive General Manager, Engineer Antoine Georges Saade have both contributed with their experiences and efforts to the rising development of ASTC.
Together they direct and overlook the professional team of Architects, Engineers, Project Managers, Cost Analysts, Business Professionals and the provision of the necessary skilled workforce to do the tasks on site – an extensive army of engineers and administrative staff equating to 2755 persons, 533 construction machineries and equipment, and the effective coordination with sub-contractors and suppliers for major architectural finishing materials. Al Sraiya Trading and Contracting is the perfect example of a trading and contracting company that combines quality, reliability and expertise in services.
ISO CERTIFIED ASTC has received ISO certification for:
Environmental Management System for provision of Civil, Electrical, Mechanical, Plumbing Works for Construction of Residential Building, Commercial Building, Road Works Including Infrastructure Works.
Occupational Health and Safety Management Systems for provision of Civil, Electrical, Mechanical, Plumbing Works for Construction of Residential Building, Commercial Building, Road Works Including Infrastructure Works.
Quality Management System for provision of Civil, Electrical, Mechanical and Plumbing Works for Construction of Residential Building, Commercial Building, Road Works Including Infrastructure Works.
For a comprehensive list of ASTC projects see below.
www.alsraiyacontracting.com
Ibn Seena street, Muntazah Doha – Qatar Tel: 44411800 / 44411808 ( Ext: 237 / 278 ), Fax: 44442264 Email : engineering@alsraiyagroup.com