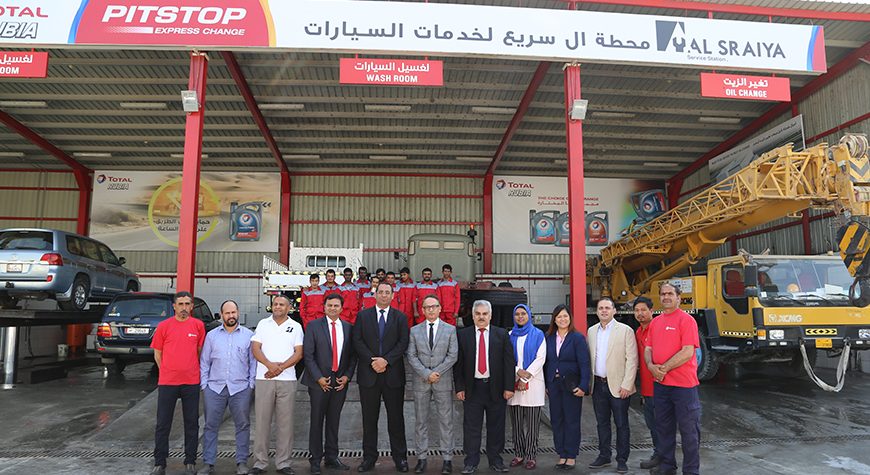 Al Sraiya Service Station
On December 5, 2017, Al Sraiya Holding group opened Al Sraiya Service Station in Industrial Area Street number 25 in collaboration with TOTAL company, offering washing, greasing and oil services for trucks, tankers, buses(small & big), trailer trucks pick-ups and saloon cars. Al Sraiya Service Station is using only branded Grade A oil from TOTAL.
Al Sraiya Service Station can accommodate 6 vehicles per hour, from Heavy to lightweight vehicles. Customers are welcome to visit every day from Saturday to Thursday, from 6:00 am till 7:00 pm and on Fridays from 6:00 am to 10:00 am.
A team of 15 personnel and experienced auto mechanics are available for quick repairing such as changing brake pads, water hoses, coolant and many other mechanical breakdowns. The facility is provided with a brand new branded equipment and a tidy waiting room for customers Credit line and special prices are applicable to companies.