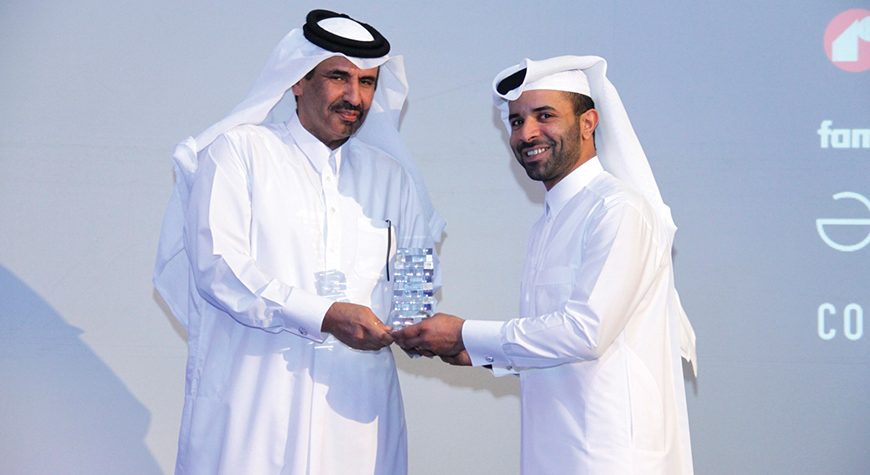 Al Sraiya Holding Group Wins the Industry Influence Award at the Construction Innovation Awards Qatar 2015
BNC publishing house held an award ceremony, the Construction Innovation Awards Qatar, on Sunday 18, October 2015 at the Ritz Carlton Hotel in Doha.
The Ceremony was supported by the Qatar Chamber of Commerce in collaboration with Mr. Mohammed Bin Ahmed Bin Towar al Kuwari, Vice Chairman of Qatar Chamber. Present to receive the award on behalf of Al Sraiya holding group was Mr. Sraiya Nasser Al Kaabi.
Construction Innovation Awards was created to recognize distinguished companies contributing owards Qatar's growth. Up to 20 awards were awarded to Qatar's major companies for design, engineering, contracting,sustainability and more.