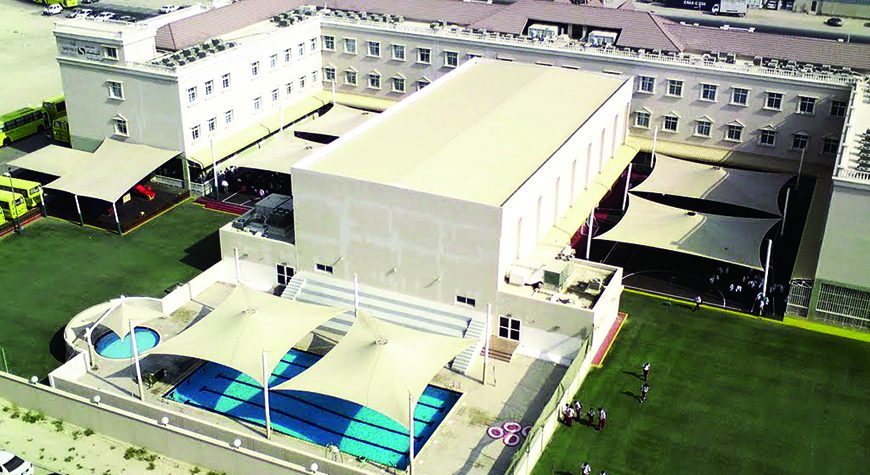 Al Sraiya Holding Group Invests In Sheffield Private School in Dubai
Al Sraiya Holding Group expands its horizons with its education plans that are aligned with the 2030 Qatar National Vision by adding a new accomplishment to its record, as the group recently invested in Sheffield Private School in Dubai.
Located in the Al Qusais area, Al Nahda 2 near the Dubai/Sharjah border, Sheffield Private School was established in 2004.
The School currently enrolls over 1600 international students who are educated in the British curriculum.
Building on its strong reputation, the school has reported steady growth in enrollment year on year, a trend which is expected to continue in line with the growing demand for high quality, international standard education in the UAE and across the MENA region.
The School caters to the middle to high end population segment with average tuition fee per student of more than AED 25,000 (around US $ 6,800) per annum. The School is divided Latest News AL SRAIYA HOLDING NEWS into three broad divisions: Early Year/Foundation Stage, Primary Stage and Secondary Stage.
Constructed on a 123,900 sq ft area, Sheffield School is a purpose built school with a well-designed building used for educational and indoor activities with play areas for the outdoor games and activities.
The school has three IT labs, three science labs, two music studios, a health care center, a library, and two canteens with one cafeteria room.
The school is managed by a team of professionals, hired and paid by the school and include a managing director, a principal, and a vice principal.
The school has been regularly inspected by the Knowledge and Human Development Authority (KHDA) and has been rated as "Acceptable" during the past 7 years.
The school follows the English National Curriculum (Foundation Stage through to Key Stage 5, 3 years old to 16 years old).
The school also offers IGCSE examination through Cambridge & Edexel in years 10 and 11 and advanced level (A Level) examinations in years 12 and 13.
With the UAE education industry gaining momentum due to the growth in the population base, increasing income levels, private sector participation and growing number of overseas students, Dubai is projected to continue as a prominent market in the country.
The future strategy is to work closely with the existing management and continue growing the school by improving its KHDA rating and brand recognition.