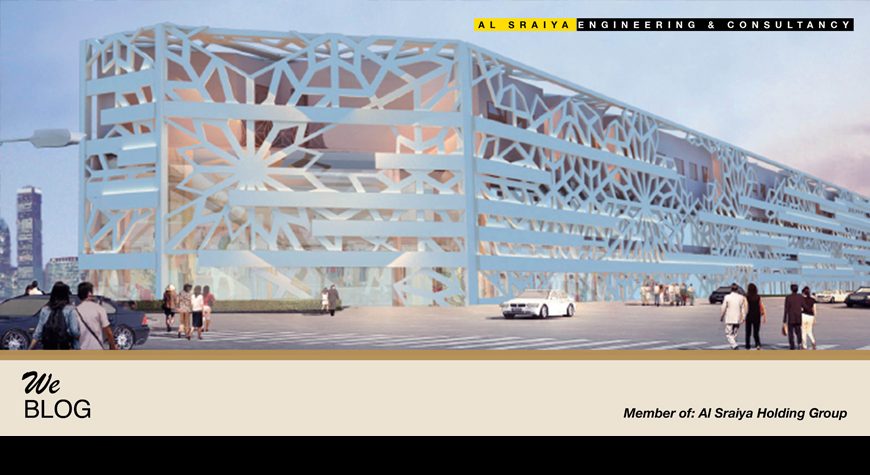 Al Sraiya Engineering & Consultancy
When it comes to engineering consultancy, importance is placed on technical knowledge, experience, and well-rounded services that cover the details to make the development and implementation of a project successful, efficient, and free of errors. The right consultancy company spares one of unnecessary experiences, allows for visions to become reality, and guides quality production.
Established in 1985 under the wise leadership of its executive general manager Eng. Moataz B Allah Saad, Al Sraiya Engineering Consultants sets the standards for production and quality for others to follow.
Delivering Quality Only
Al Sraiya Engineering Consultants covers all aspects of consultancy services. From the preliminary stages, detail design all the way through to the production of drawings as well as site supervision for Architectural, civil, planning and QA/QC. coupled with its experienced top management and professional staff, AL Sraiya Engineering consultancy has undertaken many prestigious projects both in private and public sectors.
In addition to the execution of prestigious projects, satisfaction of the clients remains the corner stone of Al-Sraiya Engineering Consultants business philosophy. Twenty years of continuous success lay evidence of the pursuit of this philosophy. Success that is attributable to qualities perceived by each employee; professionalism, high technical skills, high qualification, total quality control, respect of commitments along with impeccable professional integrity.
Specialization
The firm specializes in the planning, design and supervision of a large variety of projects such as: • RESIDENTIAL BUILDING • COMMERCIAL BUILDING • GOVERNMENT BUILDING • EDUCATIONAL BUILDING • OFFICE BUILDING • INDUSTRIAL BUILDING • RELIGIOUS BUILDING • PUBLIC PARK • HARD / SOFT LANDSCAPING • INTERIOR DESIGNING • SENIOR STAFF HOUSES
Comprehensive Capabilities
Al-Sraiya Engineering Consultancy has participated in all phases of comprehensive projects, feasibility, planning and environmental studies, leading through to the detail design, tendering, contract administration and project management. Owner to a comprehensive range of support facilities including data processing equipment, word processing system, heavy duty photo copying equipment, a high volume plan printer and numerous personal computers for design and drafting, means every challenge, project, and venture can be undertaken with ease and provide client satisfaction to an extend left unmatched by others.
Its wide spectrum of expertise that include civil, structural, mechanical and electrical disciplines together with specialized capabilities in transportation, environmental studies, geotechnical, telecommunications, infrastructure and project construction management provides all clients with the utmost superior experience and results.
Technicalities
ARCHITECTURAL
Architectural, conceptual and detailed design of the followings: • Residential / Commercial buildings • Palace / Government Building • Educational / Office buildings • Industrial / Religious buildings • Public Park
STRUCTURAL
Structural, conceptual and detailed design of superstructure and substructures including foundation in reinforced concrete, steel or composite construction for: Residential / Commercial buildings Educational / Office buildings Industrial / Religious buildings Public Park
MECHANICAL
Conceptual and detail design of the following: Air-conditioning and mechanical ventilation Mechanical car parking systems Refrigeration Systems Kitchen and laundry interfaces
ELECTRICAL
Conceptual and detail design of the following: LT electrical installation including lighting HT electrical installations Street Lighting Vertical and Horizontal transport systems Standby generator installation Stage lighting / mechanism Architectural Lighting Dimmer system.
For information feel free to refer to the main website: www.alsraiyaengineering.com