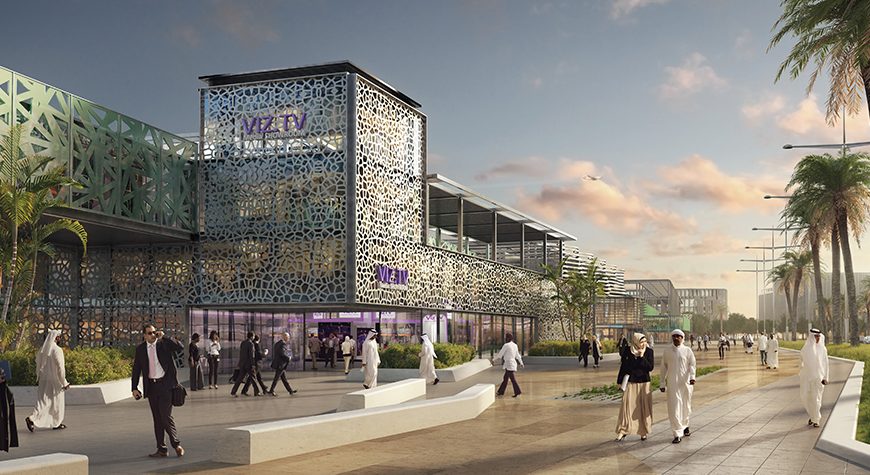 Al Sraiya Awarded by Manateq to Build and Operate a 4 Stars Hotel Apartments in Ras Bufontas Economic Zone
As part of its vision and promise to make Ras BuFontas Economic Zone an attractive and competitive place to do business, offering One-Stop-Shop services and incentives, Manateq proposes to develop 2 (two) 4 (Four) Star Business Hotels within Ras BuFontas Economic Zone (defined as the "Projects" collectively and the "Project" individually) to cater to the employees and visitors of the companies who would setup operations within Ras BuFontas Economic Zone. Each Project must have a minimum capacity of 185 guest rooms. Each Project will benefit from the natural demand to be generated from within the Economic Zone as well as will have strategic advantage of proximity to HIA.
Al Sraiya was awarded to design, financing, construction and, operation and management of a Four Star Business Hotel with a minimum 185 (One Hundred Eighty Five) guest rooms and as a minimum in accordance with the Qatar Tourism Authority's requirements for a 4 star business hotel (the "QTA Hotel Requirements") provided in Volume IV of this RFP, provisions of the Concession Agreement provided in Volume II of this RFP and provisions of Manateq's Requirements for Ras BuFontas provided in Volume III of this RFP. The Project will be operated as Dry Hotel and serving or consumption of alcoholic beverage shall be prohibited.